---
Take Stunning Pictures! 📸 Change colors and your mood with one press remote control.



Our vibe-boosting lamps turn your room into a dreamy wonderland with its golden sun hues!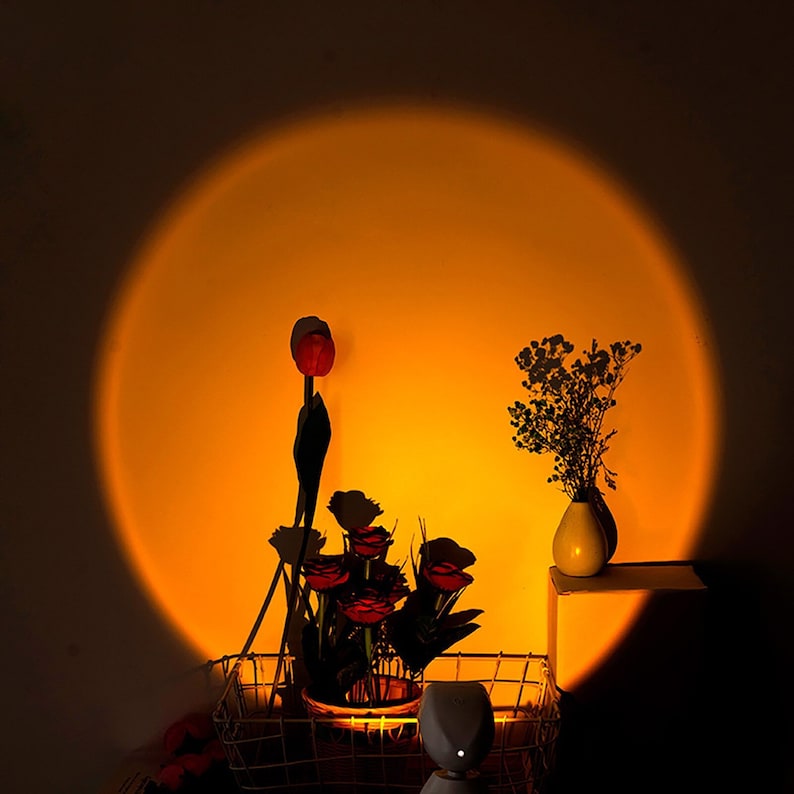 AESTHETIC AMBIENCE AT THE CLICK OF A BUTTON
Our Sunset Lamp Projectors boost the mood of any room whether it's your bedroom, a lounge or even a studio.
 The lamp rotates 180 degrees and can produce different light patterns from various angles letting you play around with your perfect lighting for relaxing or photography.
GOLDEN HOUR 24/7
Golden Hour Projector is a unique decor addition that enlightens the environment gently such as a visual meditation.
It uses an HD crystal lens which has a stronger light transmission and wider refraction to spread more light giving the appearance of warm sun glow.
SIMPLE, STURDY, SERENE.
Our lamps need their power via a USB cable, once turned on you can adjust the lamp's position to increase or decrease the circumference of the halo glow. 
The greater the distance of the lamp from a surface, the greater the projection.
Crafted in metal, the lamps have a sturdy base and a rigid mast for that added luxe feel to your ambience.
The energy-efficient, glare-free LED is vivid in its colour projection and long-lasting!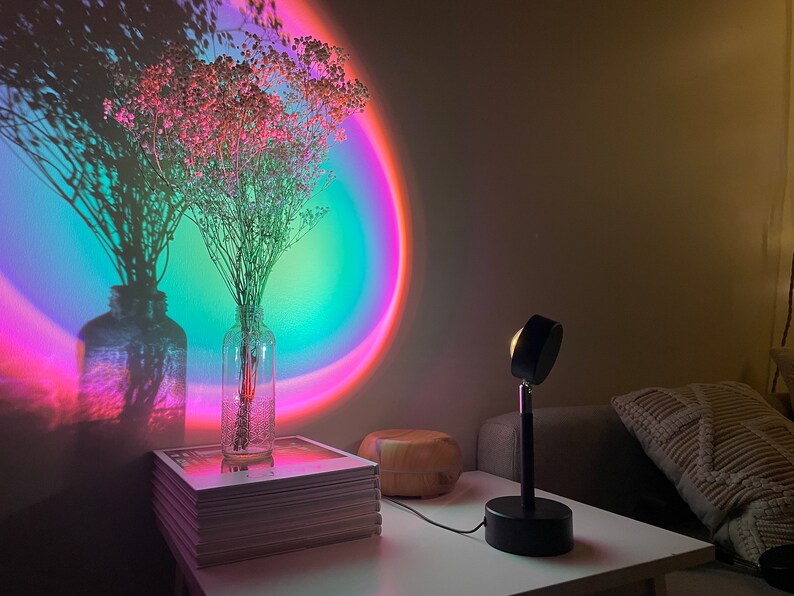 LEVEL UP YOUR VIBES WITH OUR SUNSET LAMP PROJECTORS!
This section doesn't currently include any content. Add content to this section using the sidebar.